How to abacus learning register online?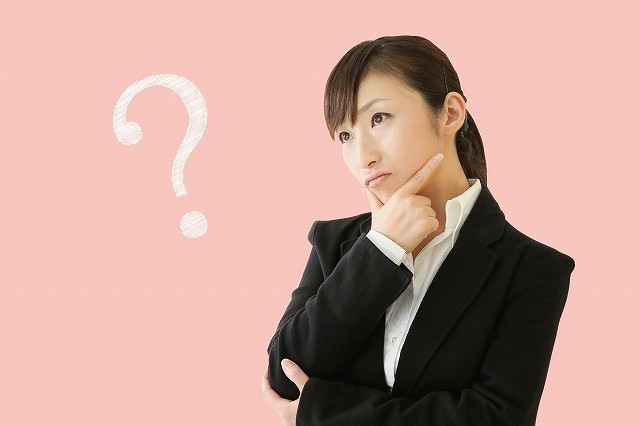 Here, we explain the registration method with images so that even beginners can understand.
If you don't know how to register, please check here.


I'm the author of this article and I'm a qualified abacus teacher, answering questions from around the world online abacus and various questions from online-soroban.com students.

Table of contents
1. Registration method You can register if you proceed as shown in the image.
1. Registration method You can register if you proceed as shown in the image.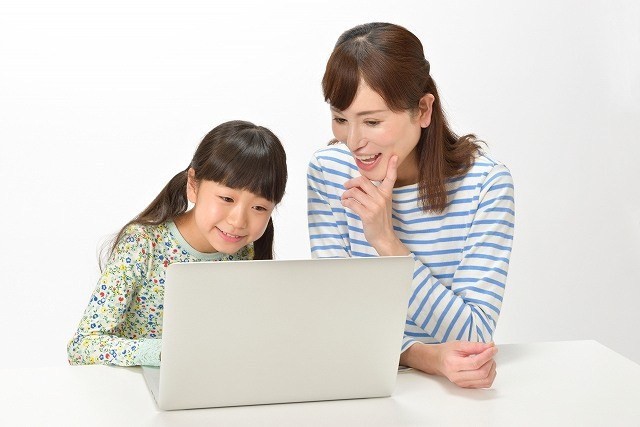 Here, we explain the member registration method and curriculum with images.

Please proceed according to this image.
1-1.Press the register button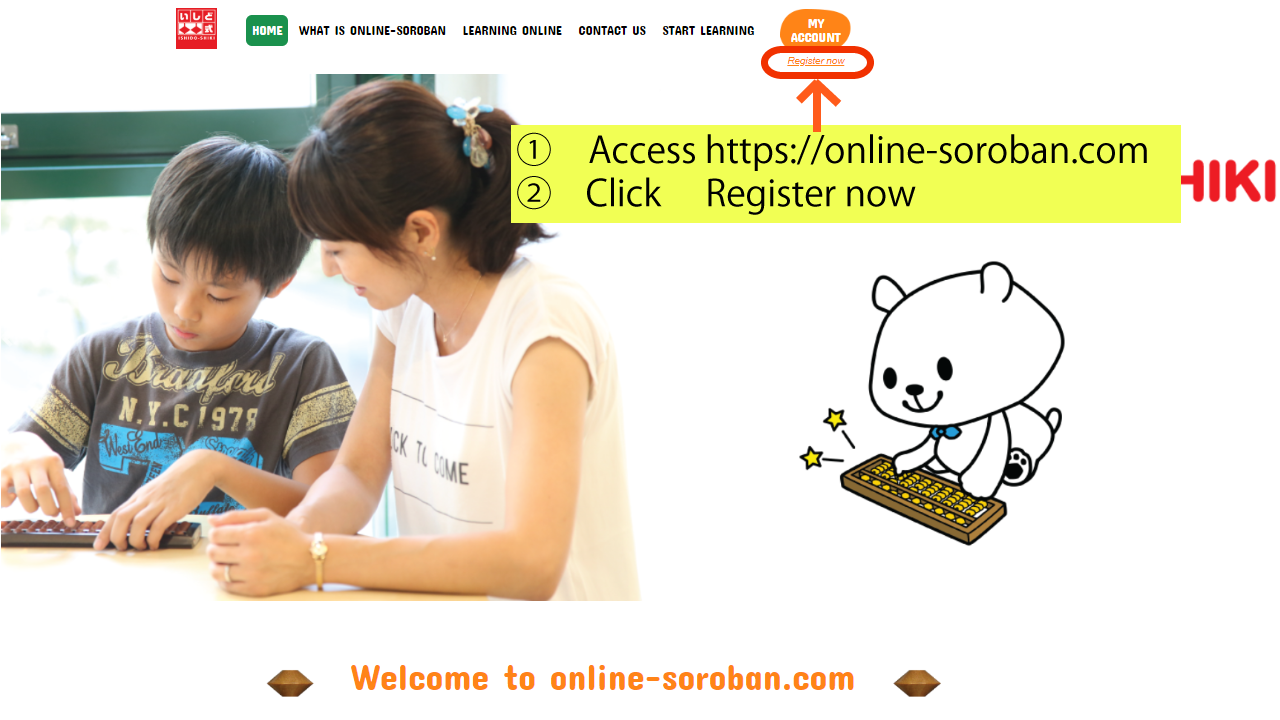 From the home page top page, select Register now or the price button in the middle of the home page.

1-2. Choose a course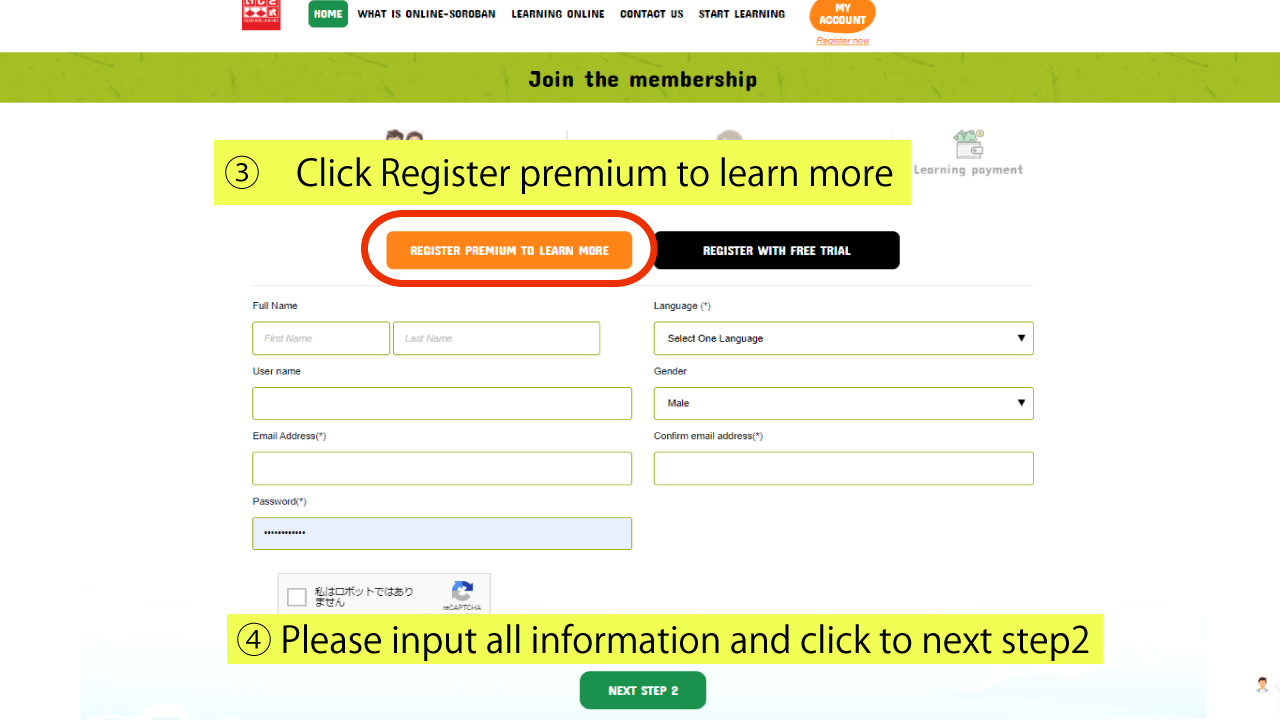 There are two types of courses, Premium plan or free.
Free is only may learn soroban basic. (It can't learn Anzan (mental arithmetic))
If you want to learn properly and want to use it for something in the future, please choose a Premium plan.
1-3. Enter the required information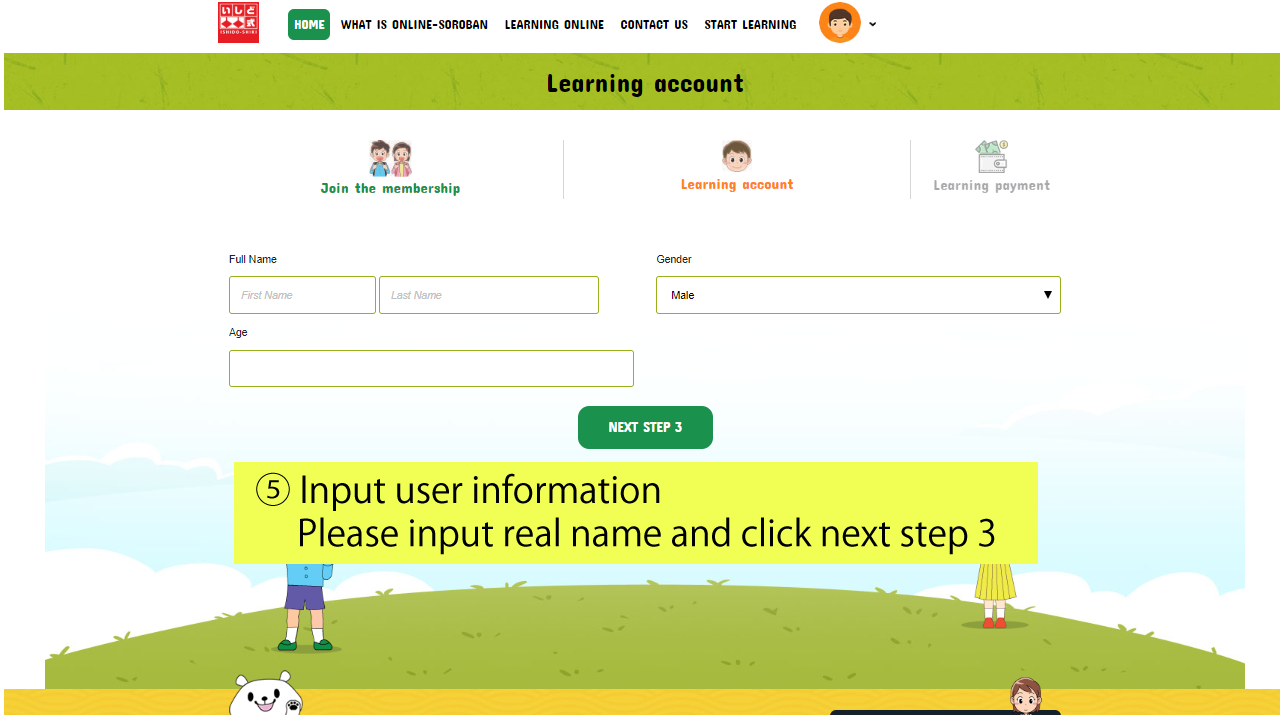 This will be the information input for the learning account.
Please note that this is the name of the certificate etc.
after this learning account can't change.
Please enter various information and press next.
1-4. Please choose a learning plan and select the learning period.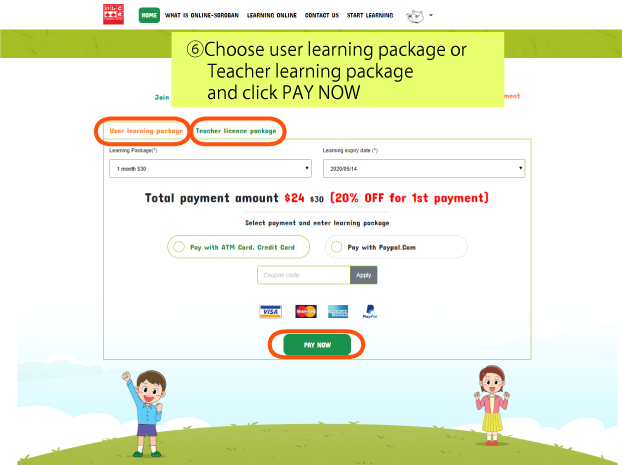 Please select the learning plan and learning period and press Pay now
User learning package
The course is a regular course for students to learn (both abacus and mental arithmetic can be learned from basic to 1st grade)

Teacher license package (for who want to open abacus class in your country)
There are teacher license courses to obtain open abacus class teacher qualifications.
(In addition to regular learning, it also includes classroom management, certification rules, and student instruction methods.)
For more information, please ask by chat or email.
support@online-soroban.com
1-6. Choose a payment method. Enter credit card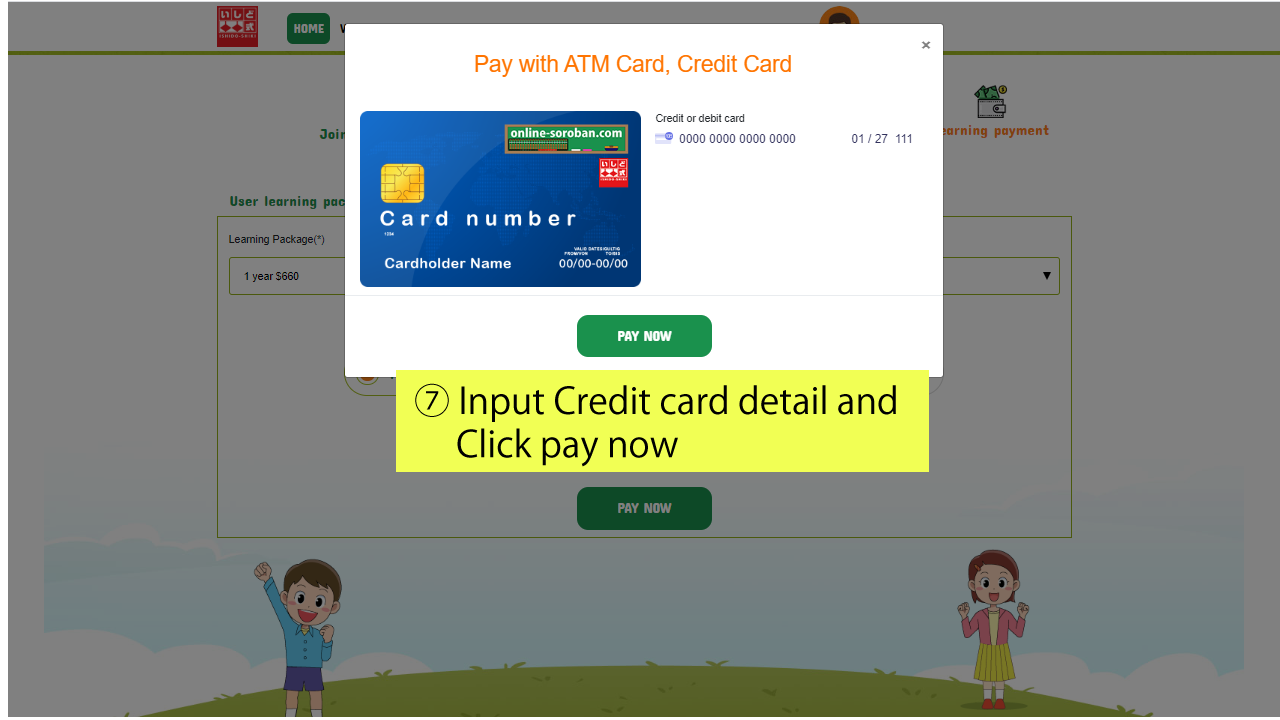 You can choose to pay by credit card or Paypal.

When payment is completed, a notification will be sent to the registered email address, so
Please log in using that login user name and password to start learning.
1-7.Login by user name and password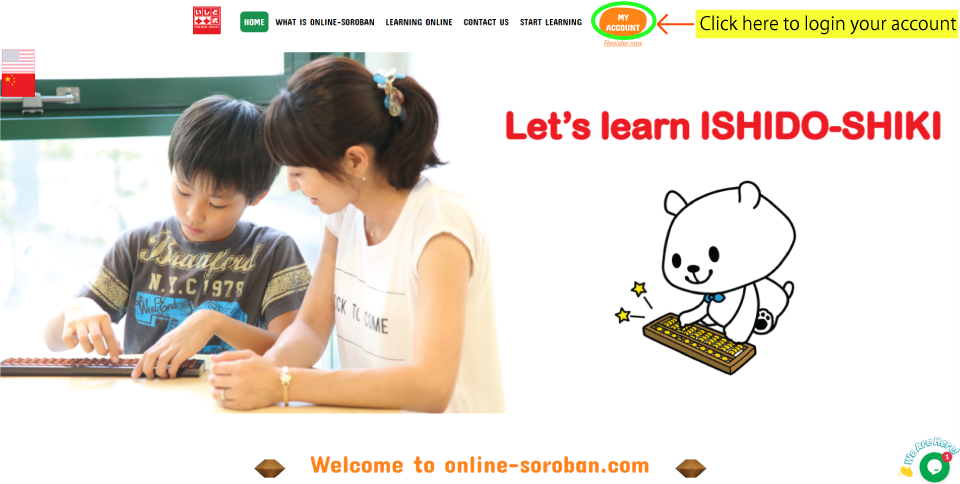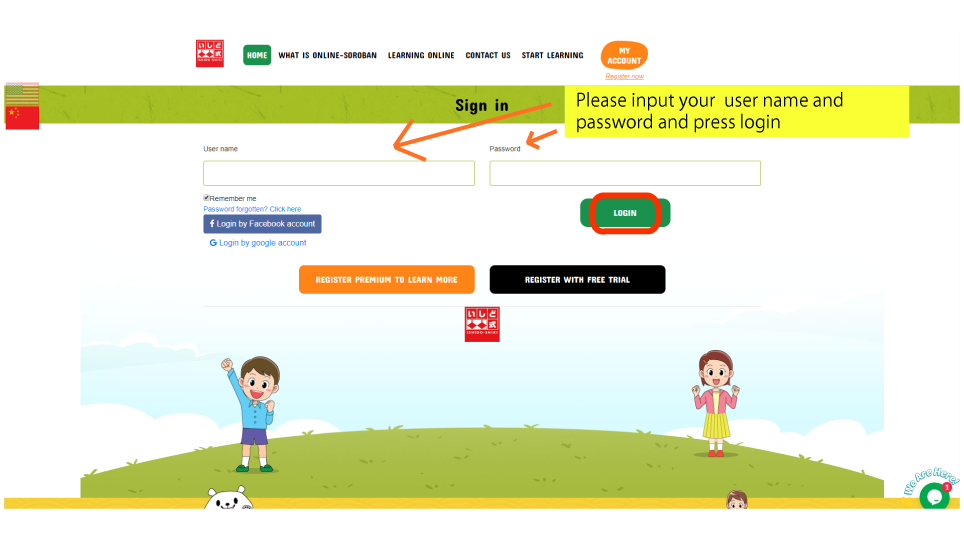 1-8.Curriculum list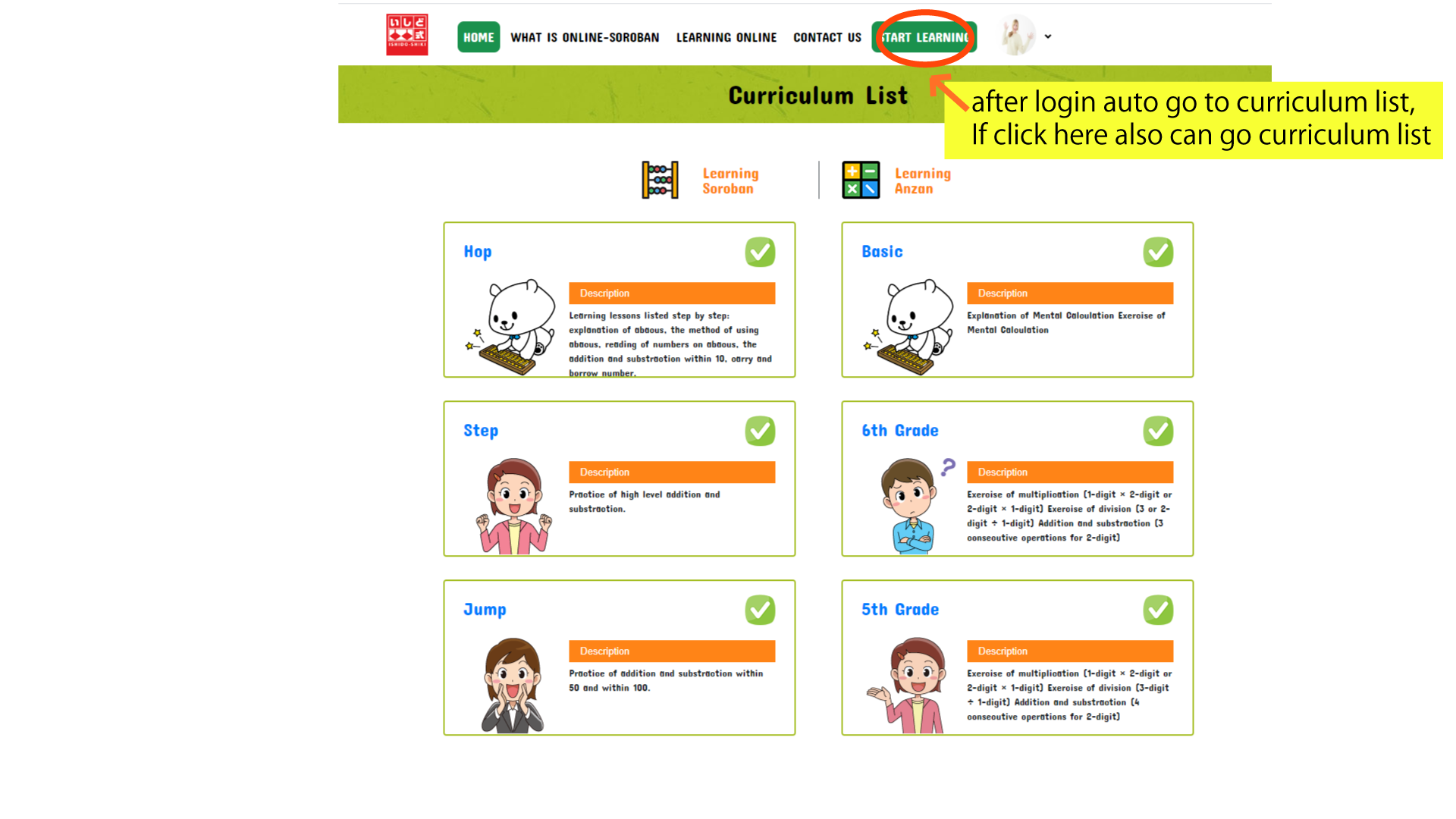 Please start from Hop
Overall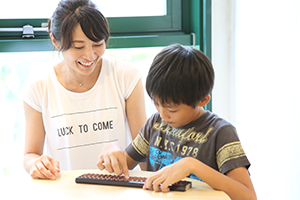 Start learning online abacus
Learn the abacus online
Ability development for the future of children
Anytime Anywhere can learn by abacus online learning