We interviewed the mother about the changes in her child, such as whether the child who is learning the ISHIDO-SHIKI has changed.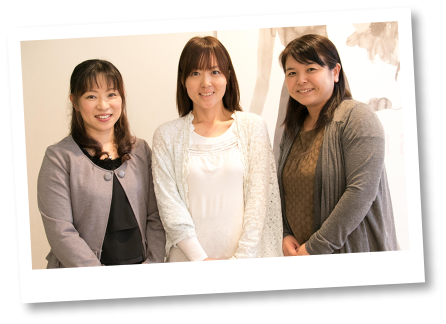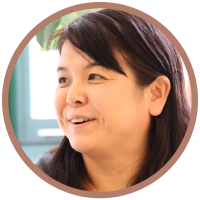 Miss Kimura(9years old girl's mama)
Since I was learning "Abacus" myself, I wanted my children to acquire mental arithmetic skills as soon as possible.
I don't want you to be in trouble after you grow up, so I wanted to give you a good education that uses your brain as much as possible.


"After a little trial experience, my son was interested in doing it, so I started.
My son started at the end of the summer vacation at the age of five.
When I was kids, I start learning abacus in the 4th grade of elementary school, but I thought it would be better
I thought it would be better to learn early if I wanted to improve my son's mental arithmetic ability."

At first, I intended to support them, and we practiced together and competed.
But from about a year ago, when I competed by mental arithmetic, the children continued to finish earlier, and the children asked, "What?"
The moment I realized that I had surpassed my mother ... Since then, my child has taken care of me and is doing it alone (laughs).
"Competition is no longer possible, so now we are cooperating in time measurement and so on.
Even if I made a mistake, I didn't give up and started to take on the challenge.
I think the driving force is the strong desire to get closer to the amazing seniors.
It is great that there are seniors who have goals that make me want to be like that, such as
"Mr. XX has a great reading calculation." I think it's a blessed environment.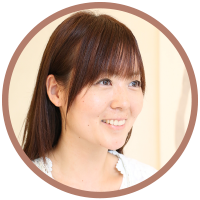 Miss Kanasashi(9years old girl's mama)
When I was looking for something useful for my child's future, my kindergarten friend went to learn ISHIDO-SHIKI and asked me, "Why don't you come to experience it?"


"I didn't know about Ishido at all, but the mothers who go to Ishido all said "OK!", So ... (laughs).
It was from a light feeling that if everyone said "good", I would try to experience it.
When I tried to experience it, I decided to let him go because he wanted to do it.
Immediately before entering elementary school.
I think he felt like an extension of kindergarten, saying, "I think it's fun because my friends are also there."
Oh yeah, if you can do something, you will praise you very much.
That's how children become confident that they are praised.
There is a game. You have devised a way to attract the interest of children.
I think that is one of the reasons why children can enjoy themselves."


First of all, the calculation power has increased.
It seems to be by far the best in school classes.
I am confident that my teachers and classmates will say "it's amazing".
Since my child has many lessons, I think it is important for the child to manage the schedule reasonably.
Therefore, I advised "What day of the week should I go to this frame" and "I can play with my friends at this time", and decided while discussing.
Recently, it has become possible for children to manage their own schedules.
It's a support for children to find what they can do.
I'm doing a lot of lessons because I want my child to find something that says, "I like this, I can't lose."
even if It doesn't have to be an abacus, sports or any learning is ok if kids has like .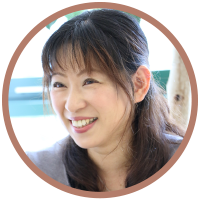 Miss Goto (9years old boy's mama)
My older child was doing math in another learning classroom, but I had the impression that it was a little different.
At the kindergarten, I had many friends who were learning the abacus, and I heard that it was good, so I thought about the abacus for my younger children.
I went to the experience at once, and children liked it, so I joined in February, when I was older.
The main reason is that "because my friends went there".
I wanted to improve children's mental arithmetic if I did "Abacus", so when I heard the reputation that "ISHIDO-SHIKI is focusing on mental arithmetic",
I thought it was in line with my hope.


We value the policy of "Once you start doing it, do your best. If you can do it, let's do it!" I want to let you do what you want to do. However, it is not good to go or not go on the way even though you started. I clearly say to kids, "If you don't do your best, don't do it!"


When it's time for the practice abacus, you have to go home and you can finish your play.
I feel that I'm growing up because I've become able to play when I want to play and do what I have to do.
" Sometimes I feel like kids feeling tired, such as when lessons overlap. In such a case,
I remind the kids what to say to your friend and what to do in the classroom today.
It's like a "Your friends are in the classroom at this time" or "Isn't it going to the classroom and to be done something today?"
Then, "Oh, yes, I have to go" and go out energetically.
Basically, I love abacus, so all I have to do is lift my tired waist and I'll be back with a happy face in a few hours.
In that way, sometimes I think it's important to push your back strongly."
" When your kids making a small complaints, it's also effective to give the name of the senior you're longing for.
"How can you become like them?" When I say, "If you want to be like a senior, imitate it," he seems to change his mind, saying, "That's right, I have no choice but to do it."